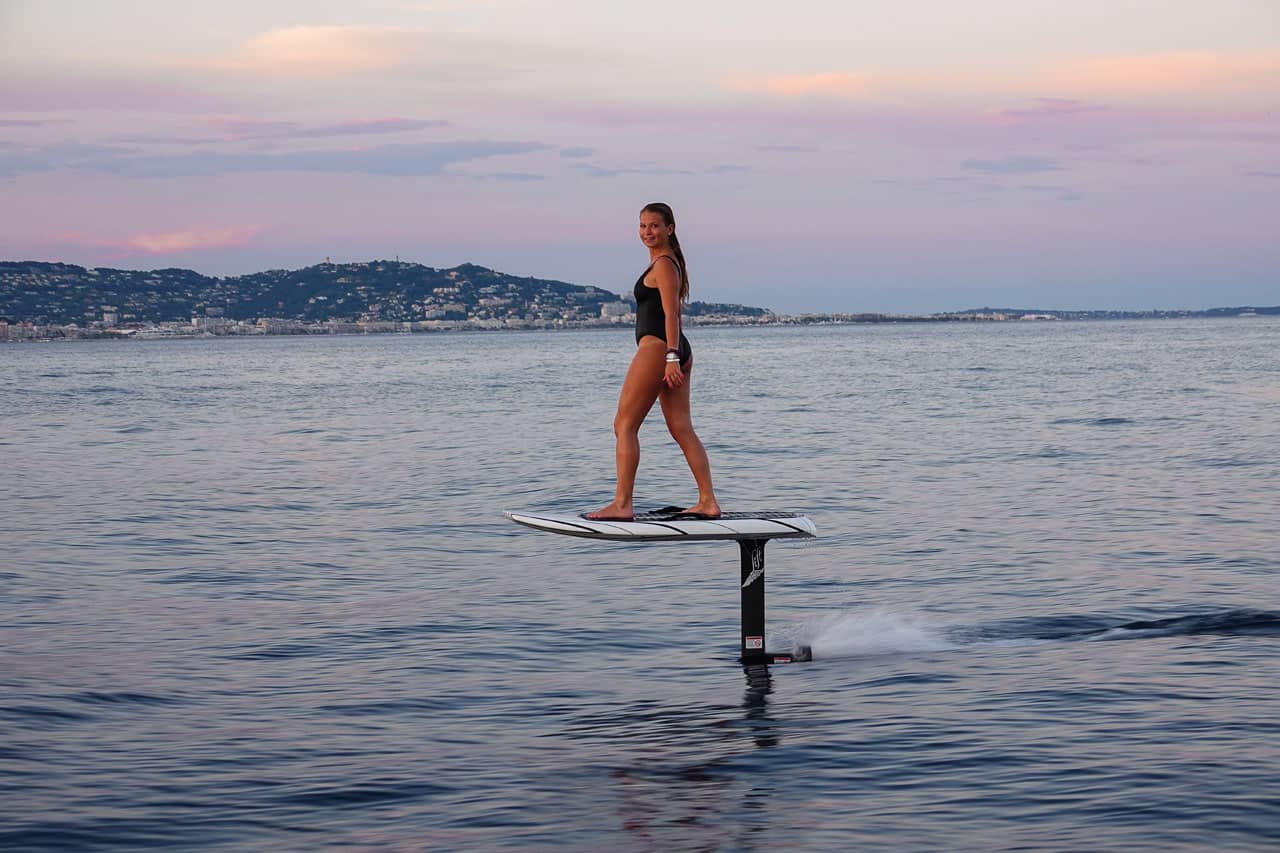 An eco-responsible innovation, accessible to all!
Lift is The benchmark brand, with 10 years of expertise in the design of electric foils. The pioneering brand, which knew how to innovate to transform the world of water sports with this invention.
Our electric foil surfboards have been designed to be accessible to all, in complete safety! Our foils are manufactured exclusively in Puerto Rico, in order to offer only 100% secure equipment. Lift is today
the only foil brand to use the same manufacturing processes as the Formula 1 industry !
Thanks to its state-of-the-art electric motor, you can fly over water at up to 55km / h in absolute silence!
A sensation of flight, without resistance or noise, incredible and totally addictive!
As a reminder, Lift Foil emits no emissions or noise!
The new 2021 range is available!
The eFoils Lift V3 have new aerodynamics pour more maneuverability in flight, and ease of use. Designed in new generation carbon, the new models have a reduced weight while being even more resistant!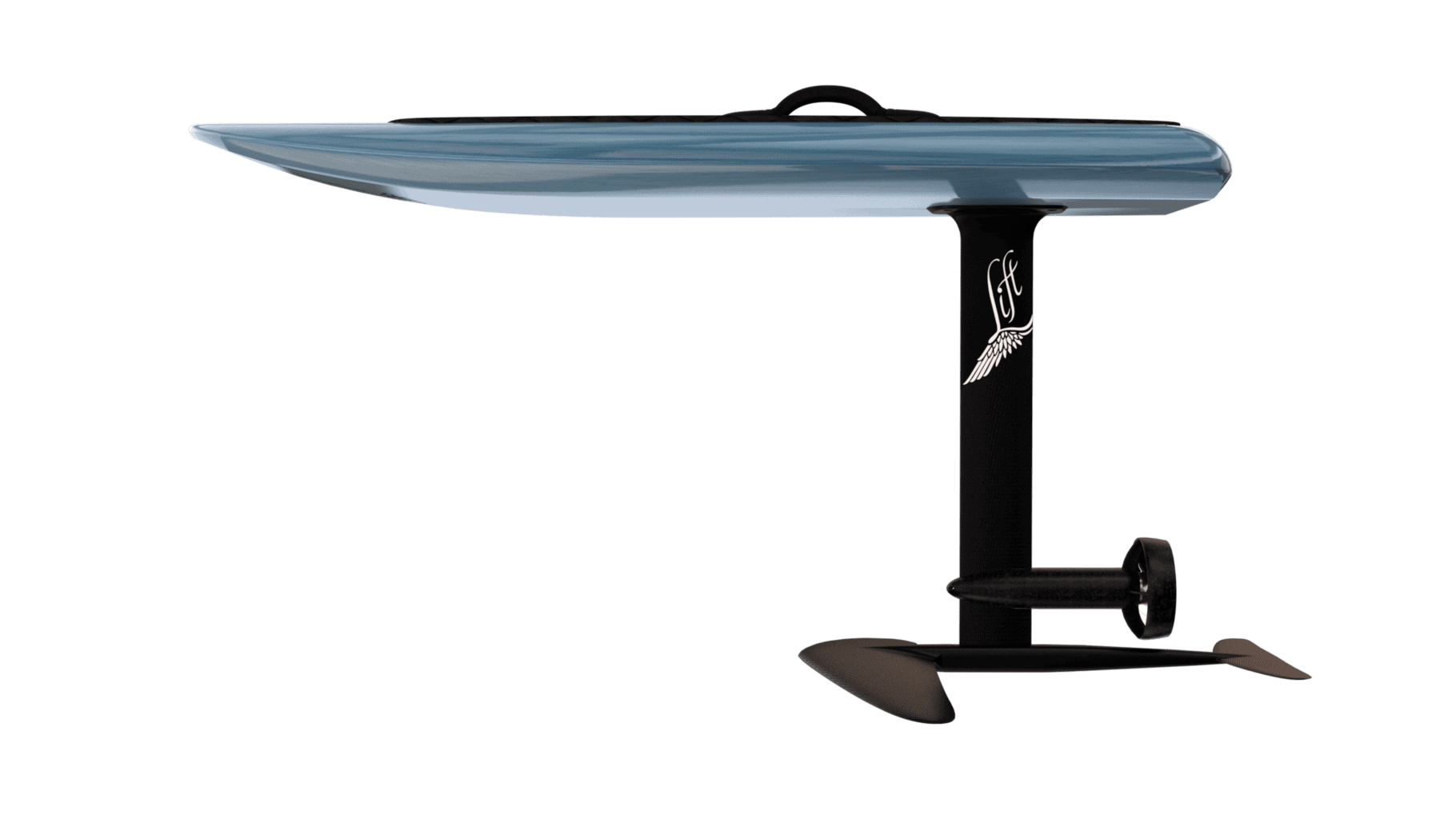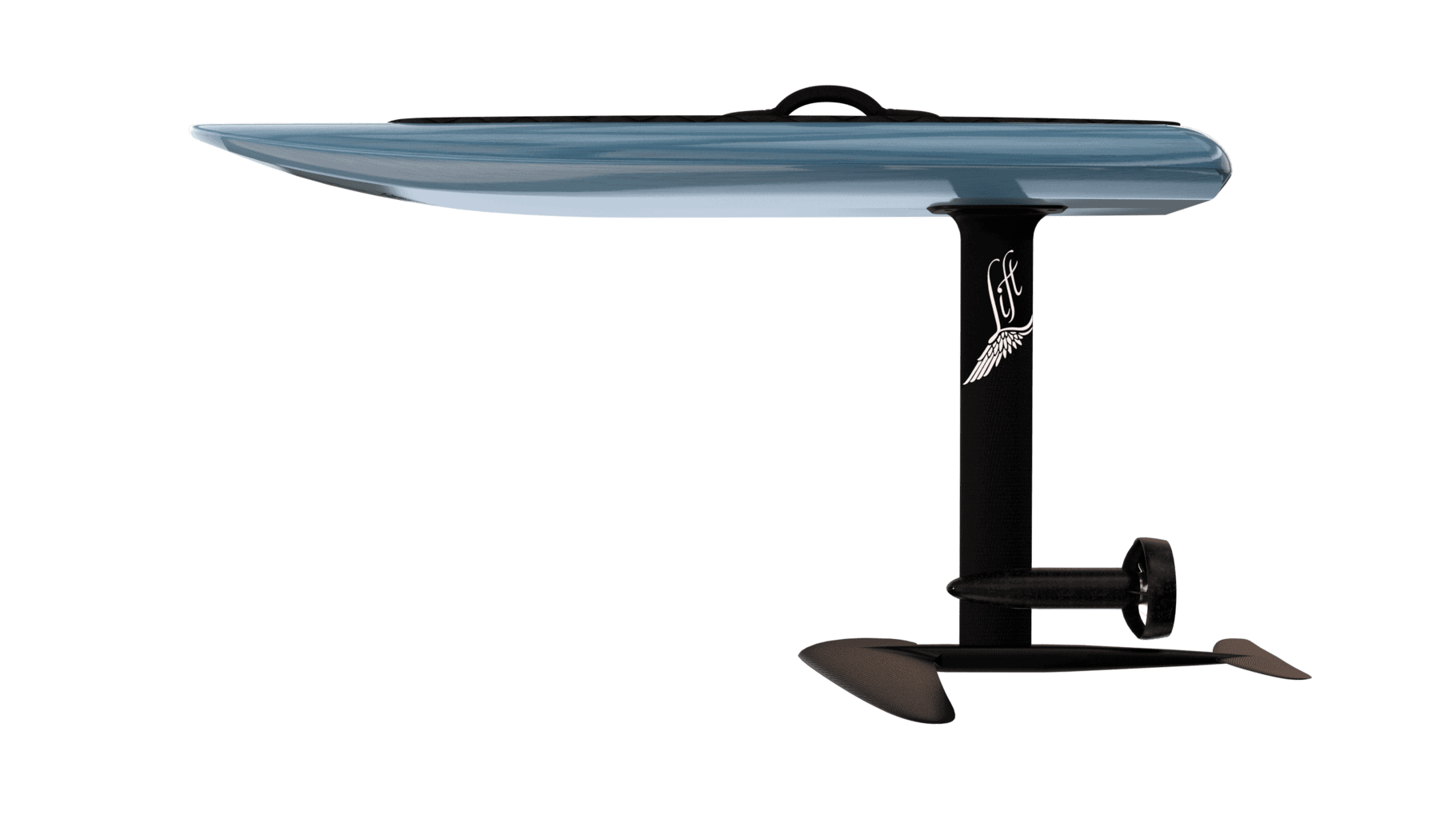 What do we call « efoil »?
The efoil is an aerodynamic board containing an electronic box as well as a latest generation Lithium-ion battery in a sealed space. Connected to a mast, itself embellished with an electric propeller motor, you fly above the water in balance on the carbon wing, the lower part of the foil. Everything is controlled by a Bluetooth controller, on which a trigger is used to adjust the intensity of acceleration.
Purchase and rental of an electric foil in Monaco
We put our team at your disposal throughout the year pour the rental and sale of LIFT electric foils. We have stock that can be delivered by hand in less than 24 hours in Monaco.
You want to offer your customers the location and buying an electric foil in Monaco? Let's collaborate!